Luc Mauger, born on December 30th, 1953 in Boulogne-sur-Mer (F),
founder of the Association Chaud au Cœur.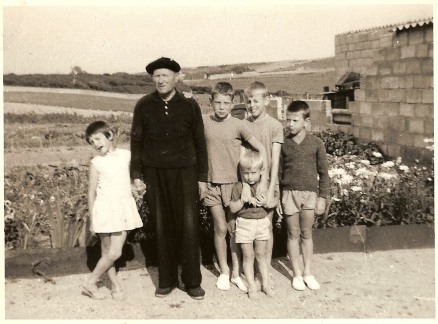 My parents were both from a working class families, living in the north of France.
My mother began working in a factory at the age of thirteen. Later on, she gave birth to five healthy children, of which I am the oldest.
After his junior school certificate and after a few jobs, my father enrolled in the police. He begun as a peace officer and he was promoted up to the rank of commandant.
From my dad, I inherited his vital force and his perseverance and from my mum, her great sensitiveness.
---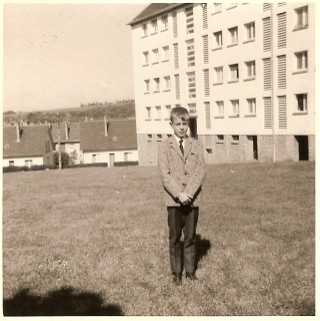 We moved house very often. All us children wanted for nothing, either food or clothes. Well brought up, though in a rather strict way, we always had the necessary support to finish our school homework.
As a child and as a teenager, I was very shy and sometimes fearful. I did not express myself. One told me that I was a daydreamer. Actually, I was cogitating.
At seventeen years old, when I was in secondary school, I got my first job as a post-office employee. I was sorting the mail out during college holidays, even during summer time. Nonetheless, one of the following years, I travelled two weeks in a car along with my two friends up to Denmark.
My philosophy baccalaureate passed, I enrolled in a business school at La Rochelle. I continued to work part-time at the Post Office, sometimes at night too. And one summer, I worked in London as a labourer in a warehouse. For the ride to London, I was a passenger in a heavy goods lorry. On the way, we stoppedover in Rungis international market where I discovered the incessant activity of man and machine.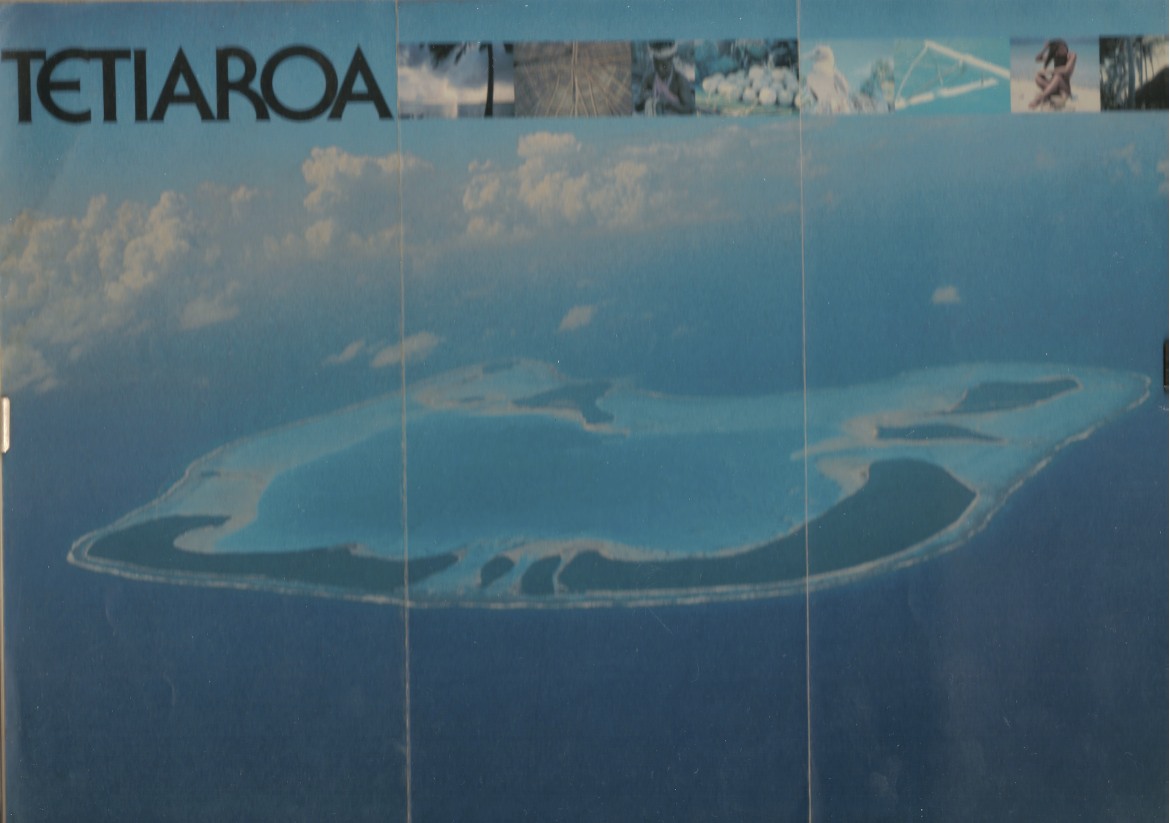 After my commercial degree, I did my obligatory military service. First, I was stationed in Toulon where I learned how to handle a weapon. One month later, I was assigned to the Pacific Experimentation Centre in Polynesia. There, I was a pen pusher, I did a lot of sport and I visited a few islands.
Two days after coming back to my homeland, I left directly for England as the assistant of the boss of an export company. I worked there for two all whole years.
Then, I joined the branch office in Paris where I stayed a few months before starting a new job as a contractual state foreign agent, a job I obtained thanks to my father, For this post, I was sent first to Sudan and later to India. Therefore, in 1978, I became the holder of a diplomatic passport, taking pride in showing off my title of embassy Attaché. I then crossed up and down each host country and flew back to France to fulfil one or two missions a year. In this time, I got married.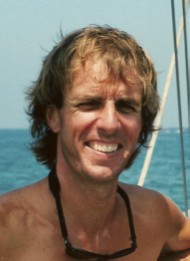 After nine years, I quit because I wanted to fulfil my childhood project of sea sailing. For two years, I became a diligent amateur handyman working on an aluminium hull that I did not finish. I was exhausted. The budget shot up. An opportunity came along for me to become the skipper of a twenty-meter long sailing boat belonging to a billionaire. The initial boat was then sold and eight months a year I sailed from the port of Cannes to Corsica and Sardinia, even Greece. One day though, quite awkwardly, I told the owner that he could not buy me. On the way back from a cruise, while weathering a storm, the passengers did not very much like how I managed the seafaring. In short, after two years of loyal duty, I got fired. A period of unemployment followed. In the meantime, my wife obtained the divorce. Feeling undermined at this critical time, I moved alone to Nice.
I found the only way-out was to purify my body. So, during more than a year, I fed myself mainly with rice, mushrooms and olives. I undertook university studies again, this time in sociology. Further on, I also took a private course on somat-therapy.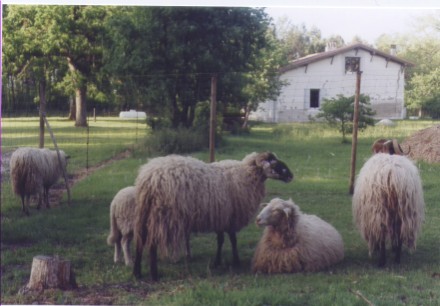 At the age of forty, I set up in the Gironde region as a psychophysical approaches' trainer, in town at the beginning and later on in an isolated hamlet in the forest of the Landes. My professional activities were going well. The training courses meant for adults only were numerous. I completed my personal background at the Bordeaux II faculty of psychology.
Seven years later, early 1999, I felt weariness and asthenia rising up in me. I informed my trainees and contracting parties of my decision to cease my activities at the end of the year. This done, I was alone, secluded in the bush, living in a house made of old stones: a rather original adventure for listening to the meaningful silence of nature.
This enforced period of rest was a good idea as some months earlier I had discovered some ganglions under the skin. Specialists diagnosed cancer. And curiously, I stayed calm. For sure I was afraid but I was not crying out in despair. Incidentally, without being aware of it, depression was setting in.
So after biopsy and because of radiation therapy and all that entails, I was very skinny but I carried on doing up my dwelling place and clearing the ground. And regularly I noticed that I was in a state of contemplation.
However, in 2003, the plot thickens and I am in relapse. Physicians exhorted me to choose surgery and chemotherapy: I refused at once.
It's time to go on by other means. I then did some monastic retreats. I sold my house. I gave my ewes to a shepherd doing organic farming. And at last I settled in the Paris suburb of Chatou.
There, I prefered not to stay idle and I chose to be trained in alternative pedagogy in Steiner-Waldorf schools. Not for teaching later on but to better understand others, this time in interaction with children and teens. I also passed a master in sciences of education at Paris VIII University.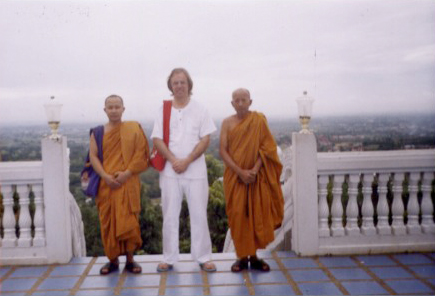 In the meantime, during summer 2004, rather weakened, I decided to dash off to Thailand, further to the invitation of a bodhisattva friend. Out there, at the beginning, tourism and fun but eventually I prefered meditating in a Buddhist monastery perched on a hilltop. Thus, I ended my stay dressed in white and bare footed.
At the year's end, I finally accepted to undergo a chemo treatment at a rate of one drip a month for two and a half years. During treatment, a frozen helmet was placed on my skull so as to avoid hair loss.
In 2007, here am I at last back on track, the depression over. And rather than taking up a professional activity again and also hesitating between becoming a lay hermit in the mountains or a cloistered Benedictine monk, I in fact decided to pursue studies in the speciality that calls me to mind: religion and faith.
I found the appropriate learning at Louvain-la-Neuve University. I moved to this town and wished to rent a room in a seminary. The agreement was given to me. Therefore I rubbed shoulders with priests, seminarists and various students.
From theology, I slid into anthropology and undertook field researches that enabled me to encounter Catholic hermits and Buddhist hermits. In doing so, in 2013, just before reaching sixty years old, I got my PhD after writing my thesis in a monastery.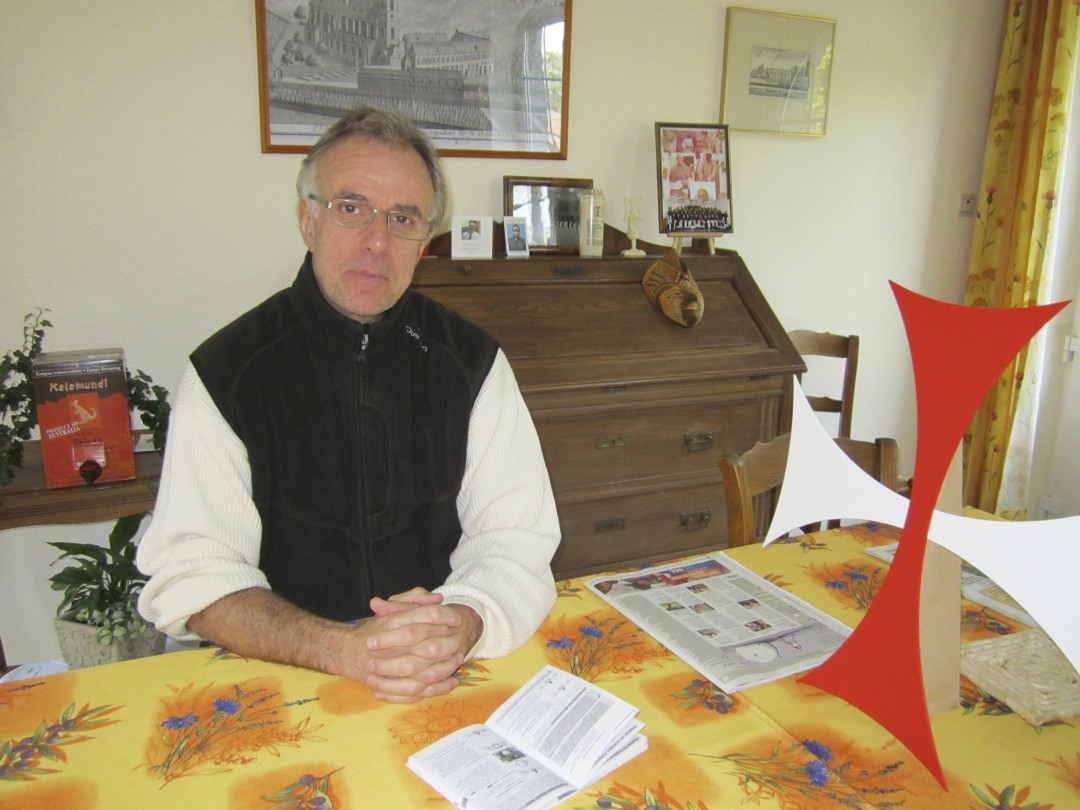 And after a few months in Paris, I am once again living in Belgium and moored at the river port of Liège as I live on a motorboat.
As far as my writing is concerned, in January 2016, the editor Imago has published in French the report of my pilgrimage to the Thais Buddhist hermits' meditation places (see Our books; in the pipeline, translation in English). The descriptive manuscript that relates my encounter with western contemporary Catholic hermits has also been edited in January 2017; the analysis of the overall field data was printed in May 2017. Regarding the Buddhist hermits, the book which explains the methodology and which proposes a thorough data analysis with numerous photos is to be published on June 2019 (See Nos livres).
At the same time, since my arrival in Liège in 2014, I became a volunteer in several non-profit institutions. For three years, I gave support to penniless people, serving them coffee and handing out food. Thereafter, for two years or so, I gave my time and energy for the homeless. At the moment, since September 2017, I am assisting convicted persons.
None of them should feel excluded. Therefore, we propose bighearted conditions, with kindness and without expectation.
Relating to our Association Chaud au Cœur that takes care of any lonely and secluded person, our main goal is to develop a positive and constructive impetus for the years to come.
In the year 2025, I shall be 72 years old. This would be the right time to hand over to some right-hand volunteers. These good people will ensure a happy continuation of our share efforts.